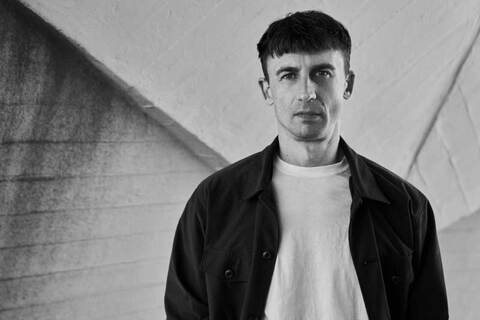 Since Non Reversible's discography has grown with standout releases on renowned labels like Soma, ARTS, Children of Tomorrow, and others, establishing himself as a rising techno music producer in the industry. In 2019, he embarked on a new venture by launching his own imprint, Non Reversible Structures, aiming to propel his vision and signature sound to new heights.
When it comes to his sets, Non Reversible crafts an experience characterized by a constant deep and driving mood, infused with an organic texture. His music effortlessly fluctuates between hypnotic grooves, evoking and mind-blowing emotions, and incorporates hard-hitting percussions rhythms. Each performance is a testament to his ability to immerse the audience in a mesmerizing soundscape that leaves a lasting impact.
Throughout his career, Non Reversible has graced renowned venues and clubs, leaving an indelible mark on the electronic music scene. From captivating audiences at Rote Sonne, Institut für Zukunft, and Le Zoo to commanding the decks at Berlin's mythical venues like Tresor, Griessmuehle, and KitKat Club, he has consistently delivered unforgettable moments of sonic intensity.

Non Reversible's releases have garnered widespread acclaim and have caught the attention of esteemed techno veterans such as Marcel Dettmann, Slam, Dax J, Laurent Garnier, DVS1, and many more. His unique approach to music production, coupled with his unwavering dedication to pushing the boundaries of techno, has earned him a devoted following and solidified his position as a respected artist in the genre.

As Non Reversible continues to explore new sonic territories and expand his artistic horizons, one can expect nothing less than powerful and unapologetic techno. With each release and performance, he showcases his creative prowess, leaving an indomitable imprint on the electronic music landscape. Non Reversible is an artist who dares to challenge the status quo and pushes the boundaries of what is possible within the realm of techno, cementing his position as an innovator and visionary in the genre.