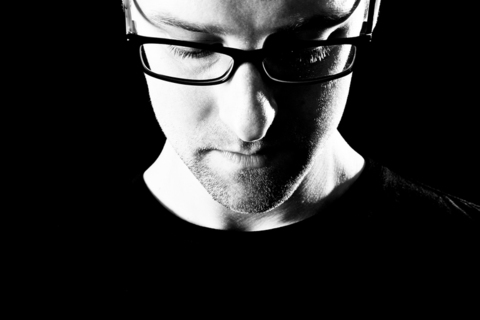 Driven, focused and a perfectionist – words commonly used to describe the emerging talented DJ and producer John Barber. Hailing from Southampton and growing up with his grandparents in a sleepy village in the New Forest, South England a journey into music began with the exposure to rave culture while hanging around local parks socializing with a much older age group. Left to his own devices at a young age but somehow remaining grounded and disciplined the focus of a young mind developed into a love and passion for electronic music and youth culture. Heavily influenced by that of his older peers and his brother who was involved DJ'ing in the rave scene in the UK.

Mix tapes and recordings available from his local record shop were the only way to follow the development of the music. As dance music culture at the time became increasingly popular John was able to hang out with his brother and other established DJ's and promoters that inevitably influenced him to trying his hand at DJ'ing.

At 17 John cut his teeth in the south coast scene while running a local record shop. Buying and selling the popular genres of electronic music to the aspiring and established local DJ's, and in turn developing his own unique style, sound and understanding of DJ'ing and music progression. Not wanting to be pinned to one subgenre of 'house' music, and in an ideal position to experiment with the resources at hand in the shop and at his local gigs he built an understanding on how to build energy, atmosphere and emotion buy playing music to a crowd of people.

Johns desire to create seamless DJ mixes and live performances that focus on the development of different moods, emotions and energies is what eventually gained him recognition with some of the top UK clubs. After a few years of playing locally, a need to perform to a more educated audience developed. At this time, sending demo CDs out and being an excellent DJ is all you needed to get the chance to play, and when Johns first demo CD got into the hands of a handful of clubs it wasn't long before he was on the bill and holding down regular slots at Turnmills in London, Club Class in Maidstone and Maison in Bournemouth - brushing shoulders with the elite of DJ circuit at the time, serving his time as 'apprentice' and furthering his understanding of set building, warming up and supporting the headline performers.

A natural progression into music production followed, as a handful of successful collaborations under various alias' found their way into many DJ's record boxes and compilations CDs around the world. However, shortly after this time house music, and dance music generally began to take a hit as the music cycle turned away from dance music. Popular UK clubs closed their doors and many underground parties came to an end. Getting gigs and releasing music became more challenging. Mass vinyl releases were replaced by the digital format. A club night in Bournemouth was Johns outlet for music expression for the next 3 years. Electric Playground was organised and promoted by himself and many talented and established DJ's were invited to entertain the local community that developed at the parties, the only one of it's kind in south England at the time.
 A steady progression of his music production has become a key point in his profile, with releases on credible labels Viva Music ('Faith In Music' EP) and Metroline Limited ('Midnight Souls' EP & 'Lonely Knights' EP) and recently on Safari Numerique ('Illusion Of Now' EP) and Get Physicals sister label Kindisch ('Life Rise' & 'Journey Of None' EP) as well as most notably his involvement with Soma Records and his forthcoming 'Days Without Freedom' EP which is due for release with them in the summer of 2013.

Fine tuning and always developing his DJ sets John can be currently found playing his residency at the underground bunker Junk in Southampton as well as guest appearances at their London based warehouse events. His ability has also been recognized in the capital where he's been featuring at the massive Bedrock parties in London amongst many others. Always evolving and remaining unique John's style and sound as a DJ is best described as house and techno, always keeping a raw and unpolished approach to his sound with the dancefloor and original creation in mind – never predictable but always exciting and energetic. There is a message in the music and John's putting his sets together with that in mind to create his own unique sound, style and journey.

With his underground and organic sound and style to production continuing to develop, a raw and unpolished natural sound is emerging from the studio and in his DJ sets. There is no doubt you'll be hearing a lot more from him.