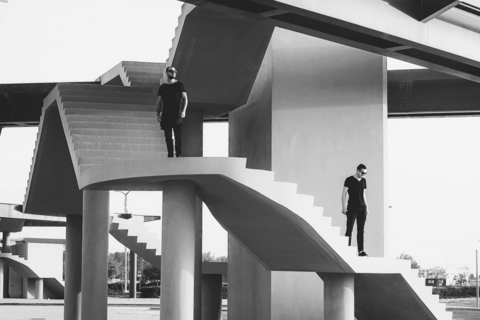 Woo York are techno's men on the mission. Since the start of their career back in 2009, the Kiev-based duo has come a long way from being Ukraine capital�s local heroes to becoming an internationally recognised live act with their own signature sound.

Woo York's sound wasn't just plain four-to-the-floor techno, it was the melodic side of their music that has made them the act that has taken them around the world, including but not limited to gigs in Dubai, Barcelona, Offenbach's Robert Johnson, Sonus Festival, ADE and Ibiza's DC-10. They already have an impressive gig portfolio consisting of shows at Berghain, Tresor, Corsica Studios, Razzmatazz and other major venues all across Europe.

Performance-wise Woo York are known for their live set first and foremost. Either dancefloor-oriented or experimental, it represents a highly improvisational piece of music with strong hardware background. On the other hand, you just can�t pigeonhole it into either surface alone: Woo York bring the energy associated with techno to the very �left field� shows and effortlessly incorporate avant-garde elements into club setting. Diversity is the key.