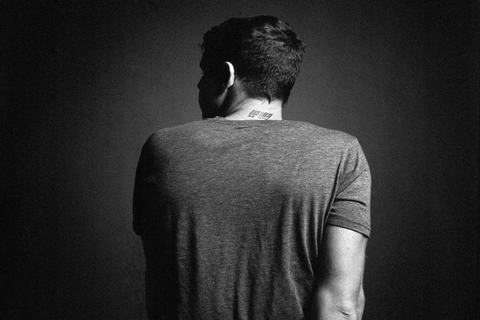 Many times, biographies of techno acts start by singing their praise of an extremely early, extraordinary talent on synthesizers and other electronic devices. In Heron's case, things are a bit different.

Because Martin Spittel aka Heron has been shaped musically since his early childhood;his influences are as diverse as you can possibly imagine (hint: it ranges from Trash Metal to Detroit Techno). Also, Martin has an extraordinary passion for nature, the wild life and especially birds. This symbiosis from the love of nature and the musical influences from his childhood are a direct reflection of Heron's entire life and career.

Following the scream of the waders (limicoline birds), he moved to picturesque island Norderney in Germany back in 2005. There, exploring the island's national park, he decided to live up to his ever-growing enthusiasm for nature by studying landscape ecology at the University of Münster. As it turned out the relocation to Münster was the initial spark of his career: the months in Norderney served as inspiration for his own label "Limikola" (founded in 2008) which now enjoys enormous support by both DJs and fans all over the world.

Producing his own music, running a successful label and club night, doing a radio show and DJ'ing: these are all skills Heron crafted to perfection over the years. The hard work paid off in early 2008 during the season's opening at Time Warp, when Richie Hawtin played all three tracks from his Retro EP. The journey Heron started led to his bombshell track "Welcome to the Adventure Club" and continued with other big releases for Synewave, Supdub, Swap, micro.fon, Prosthetic Pressings and Hans Bouffmyhre's Sleaze Records just to name a few.

But besides all these projects Heron felt the need to keep focus on his old school roots more and more. With remixes for Damon Wild's Techno classic "Avion", Tim Grothe and Ziel 100 and his release Rivière du Détroit on Kevin Saunderson's KMS Records, Heron showed us where he truly comes from.