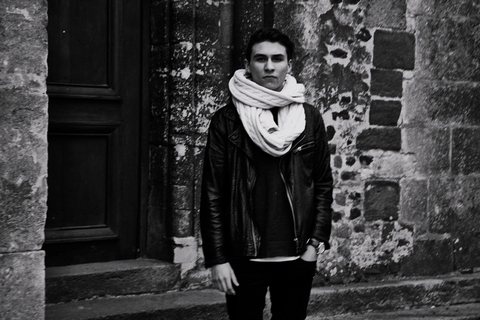 Charles Andre aka Charles Fenckler is a young French producer and one of the latest in new talent to have joined Soma Records.

Passionate about music from a young age, he has matured into a fully fledged producer composing modern Techno, drawing inspiration from icons such as o [Phase], Skudge and Shed. Fully included into the new generation of talented European producers, Charles Fenckler is a child of the post-rave movement - living in a world where electronic music doesn't need to struggle anymore and has been accepted by society. Animated by these progressive motivations, he looks to distinguish himself through the total freedom in his creations, incorporating elements he has learned throughout his life.

Now rewarded for his painstaking approach to techno music, his tracks are played at the best events on Earth from Awakenings to Weather Festival, in clubs such as Berghain, Verboten, Sub Club and Spazio Tempo by the likes of Jeff Mills, Adam Beyer, Chris Liebing, Joseph Capriati and Alan Fitzpatrick. His first releases, including the huge District Two and even bigger floor banger Frozen Room, has gained international attention from media such as DJ Mag, Mixmag, Pulse, Decoded and Trax.

With such musical knowledge for someone so young and a unique sense for banging techno, Charles Fenckler has impressed us and grown with every new release.