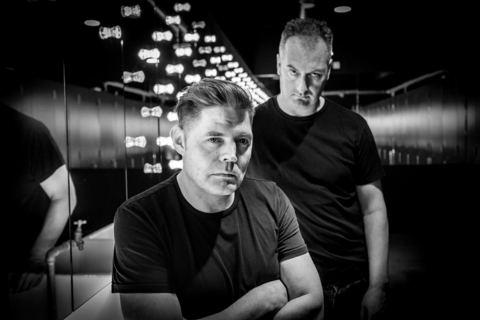 As Soma reaches its 25th year of its epic journey, you only have to take one look at its release schedule to understand why Slam have remained on the cutting edge and firmly at the forefront of musical innovation.

Protagonists since the early days and always in the vanguard, forward-thinking techno producers Slam's recent 'Transmissions: Glasgow compilation showed a continued commitment to the future, this time centred around the talent of their home town and focusing on the burgeoning Techno scene which is so prominent in the city.

Over the past few years the pair have also developed Slam Radio, delivering some of the best DJs and music that Techno has to offer to a massive and loyal weekly following, with a truly underground flavour.

Slam instigated Glasgow's underground House music scene in the late 1980s, going on to be instrumental in the explosion of the UK Techno scene, and their quarter of a century of exploits have seen them travel far and wide, leaving scorch marks on dance floors everywhere while taking their uncompromising vision of Techno around the world.

Closer to home, since 1997, SLAM have curated the Slam Tent at Scotland's biggest festival T in the Park, and more recently Riverside Festival with some of the world's best known DJs and live acts playing alongside underground ground breaking talent on their monumental stage. Their firmly established monthly club events in Glasgow, Pressure (formerly at the Arches now at SWG3) and Return To Mono at the Sub Club, are ranked amongst the best nights out on the planet.

After their much acclaimed album 'Machine Cut Noise' andn enormous new venture 'Soma Track Series', the legendary producers continue to demonstrate why they are an important part of modern day electronic music.

SLAM have never been ones to rest on their musical laurels and they are constantly and consistently experimenting in the studio, working multitude of tracks.